UPDATED - Maestro 21.05.1 Maintenance Release Schedule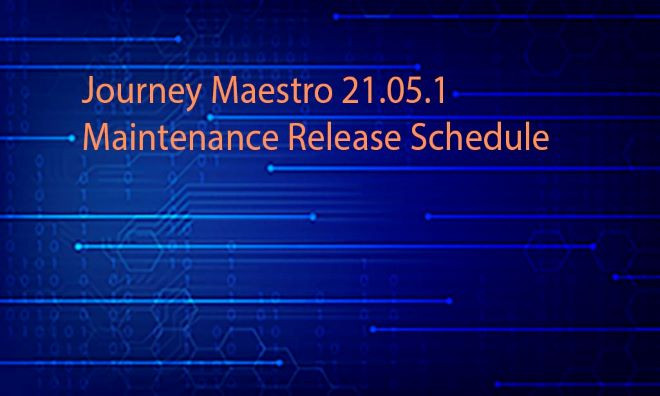 We are pleased to announce the Maestro 21.05.1 maintenance release is ready to be deployed to the regional environments on the dates specified in the table below.
This Maintenance Release contains updates to resolve issues in Maestro.  Visit the following link for full details: Journey Maestro 21.05.
Essential Dates
The Maestro Production regions will be upgraded to the 21.05.1 release at the date and times specified below:
| | | |
| --- | --- | --- |
| Summary | Date | Time |
| Upgrade Maestro AU Instance to 21.05.1 | Monday 27th September | 2130 |
| Upgrade Maestro EU Instance to 21.05.1 | Thursday 21st October | 1100 AEDT |
| Upgrade Maestro US Instance to 21.05.1 | Wednesday 6th October | 1400 AEDT |