One of the most important tools in the Journey Platform website is the Search function. The Journey Platform website's public content is periodically indexed, so you can search it using the built-in search functionality (we use Algolia) or Google.
Here are two areas of the website where you will find the search tool:
Question and Answer Forum
Prior to posting a question on the Forum it is important to perform a search in the event that your question has already been answered.  
Type your questoion or the related topic into the text bar at the top of the screen (1) then hit the magnifying glass icon to the right of the text box (2).  You can also apply a filter if you want to narrow your search even further (3).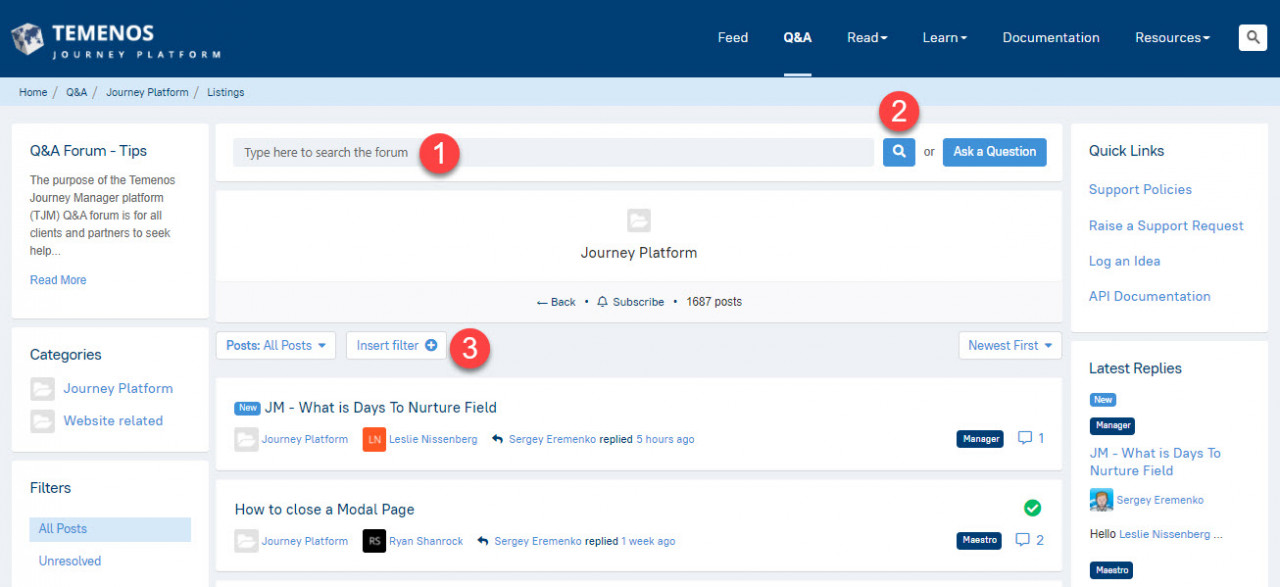 General Website Search
From anywhere within the Journey Platform website you can hit the magnifying glass icon at the top right corner of the menu bar.  A text box will pop up for you to enter your topic.  Hit Enter to action the search.
If you noticed that our search doesn't find content that exists on our website, please let us know by giving feedback in the Q&A Forum or by contacting us via the Support page.