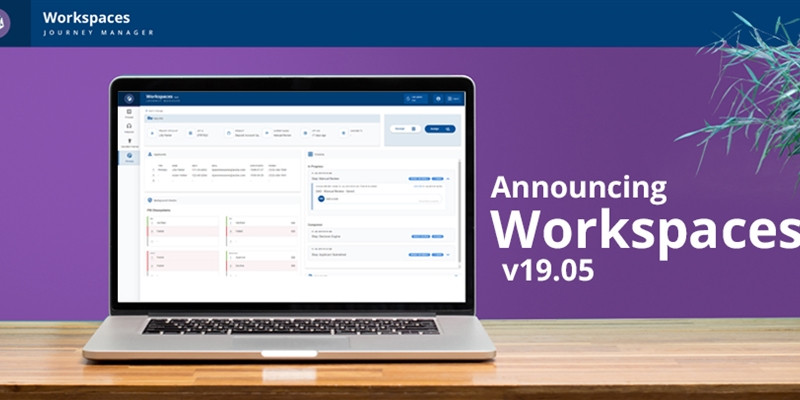 Journey Workspaces 19.05.0 is now generally available.
This new Workspaces release utilizes powerful new REST APIs from the Journey Manager 19.05 platform to bring new and improved features to your Workspaces user experience targeted at processing agents, helpdesk agents, assisted channel staff and group managers. New features include role-based access control, task management, application kick-start as well as many improvements to the Workspaces 18.11 EA release.
For more information about this release, see the Journey Workspaces 19.05.0 Release Notes.
NOTE: Transact Workspaces has been rebranded as Journey Workspaces, reflecting the recent brand changes in the Temenos product line.
UPDATE: Check out the new Workspaces FAQ where you'll find answers to common Workspaces questions. And if the answer you're looking for is not in the FAQ, you can try asking a question in the QnA Forum.