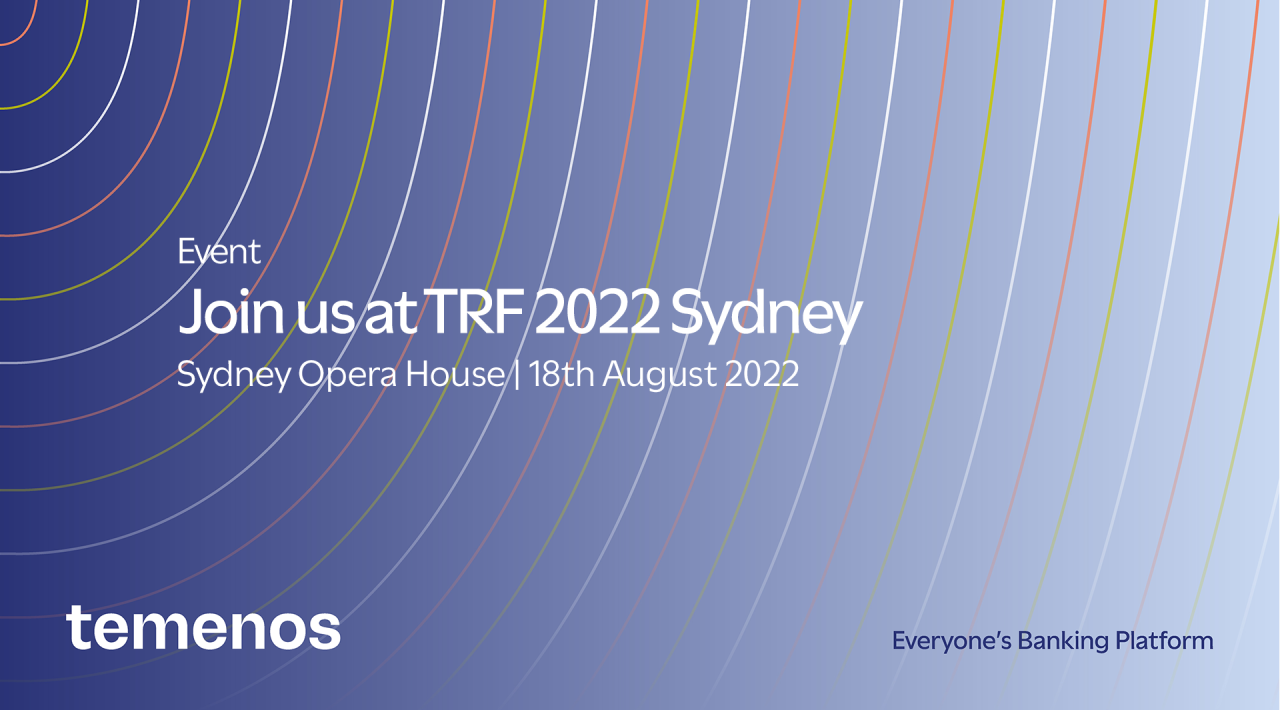 After more than two years of meeting virtually, we are excited for the return of the Temenos Regional Forum (TRF) and the ability to re-connect in person with the banking community.
Why should you attend TRF?
If you did not manage to catch us at the Temenos Community Forum (TCF), one of the largest annual financial services conferences, TRF brings the best of TCF straight to you.
Date: Thursday 18 August 2022
Location: The Utzon Room, Sydney Opera House
Dress code: Business casual
By attending TRF, there is an opportunity to:
See innovation through a variety of live demos and presentations from industry experts, clients, partners, and Temenos thought leaders
Celebrate stories of customer success directly from your peers
Access the latest research, trends, and changes in the industry
Engage and network with TRF delegates, including banks, industry analysts, and media in the region.