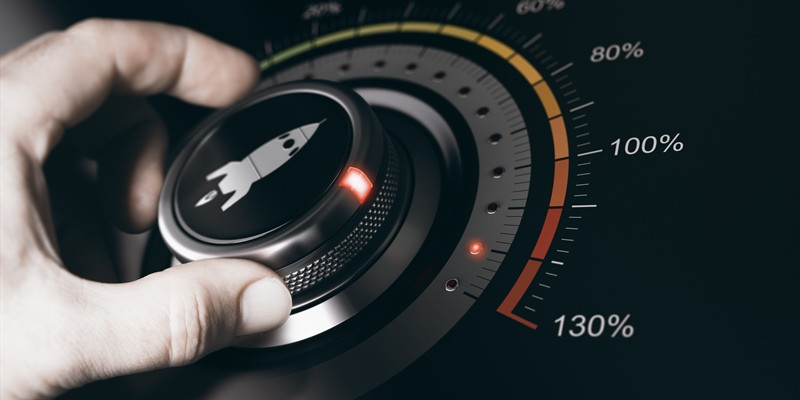 Transact Manager now includes a new Maestro Form rendering mode, Maestro Static Content Externalization (SCE), which significantly reduces the time it takes to load large forms.  This is important as long application loading times can significantly increase the bounce rate with users simply closing the browser window before starting the application.
For large Maestro applications we have seen a 2x reduction in form load times.  It also provides a 90% reduction in page size. 

For the TM server there are also benefits, and under performance load tests we have observed a 20% throughout improvement with this option enabled.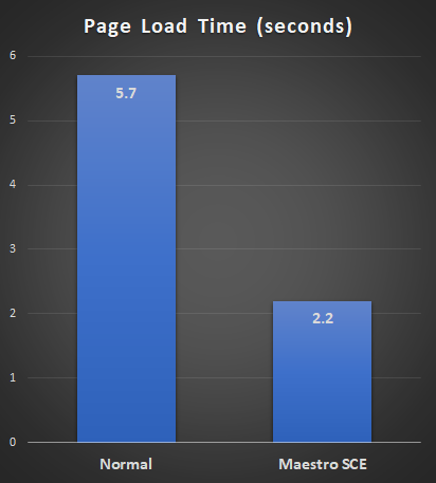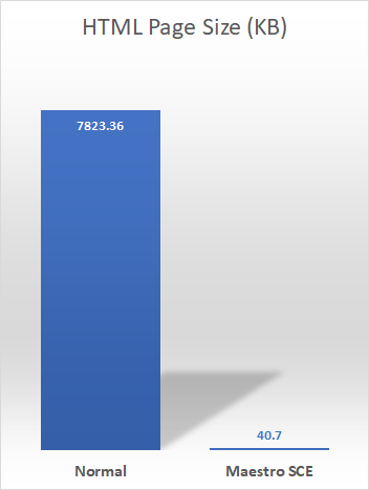 Compatability
Maestro SCE is a Transact Manager 18.11 feature. The mode is set globally for all Maestro forms on the environment. The new mode will work with Maestro forms from older versions and does not require changes or republishing of these forms.
Maestro SCE Mode is an opt in feature and can be enabled on a system by setting the 'Maestro SCE Mode' check box on the 'Composer Render HTML Form' service in Transact Manager 18.11.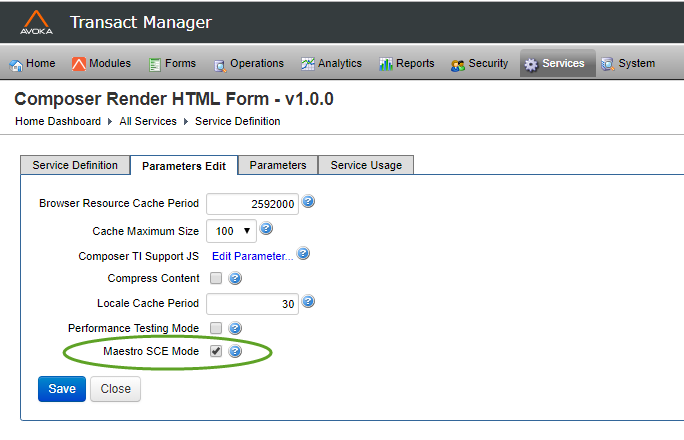 When to use Maestro SCE
The benefits of using this feature are especially noticeable in the following scenarios:
Large and complex application forms;
Mobiles on cellular networks;
Bank Branches on low bandwidth networks;
How to use Maestro SCE
Turn on Maestro SCE Mode in Transact Manager 18.11
Global Setting (default off)
Ensure you have CDN configured on your Form Space
No Maestro form publishing required
Works with all Maestro Releases