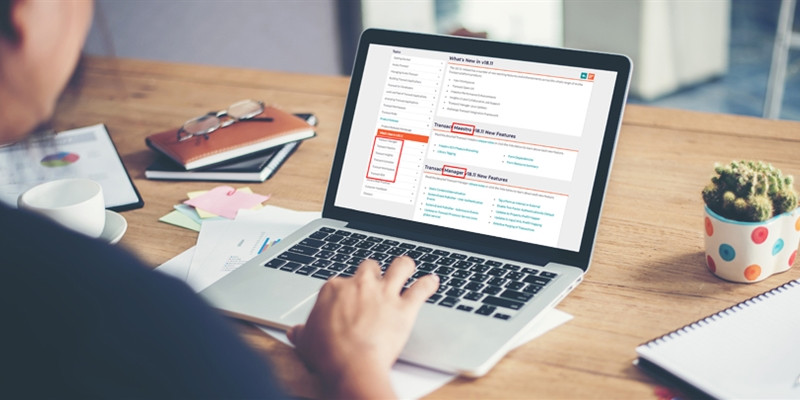 Avoka Transact 18.11: Empowering you to rapidly build customer acquisition journeys - your way.
Highlights of v18.11
New Workspaces!
Transact Open UX
Maestro Performance Enhancements
Insights UI and Collaboration Job Support
JourneyManager Java Updates
Exchange Transact Integration Framework
Release notes: Avoka Transact 18.11 Release Notes
Product Documentation
For product documentation on the recent v18.11 release visit the What's New in v18.11 page on the documentation website.
What's New in v18.11
Documentation is laid out in a user friendly format with each product having it's own 'What's New' section.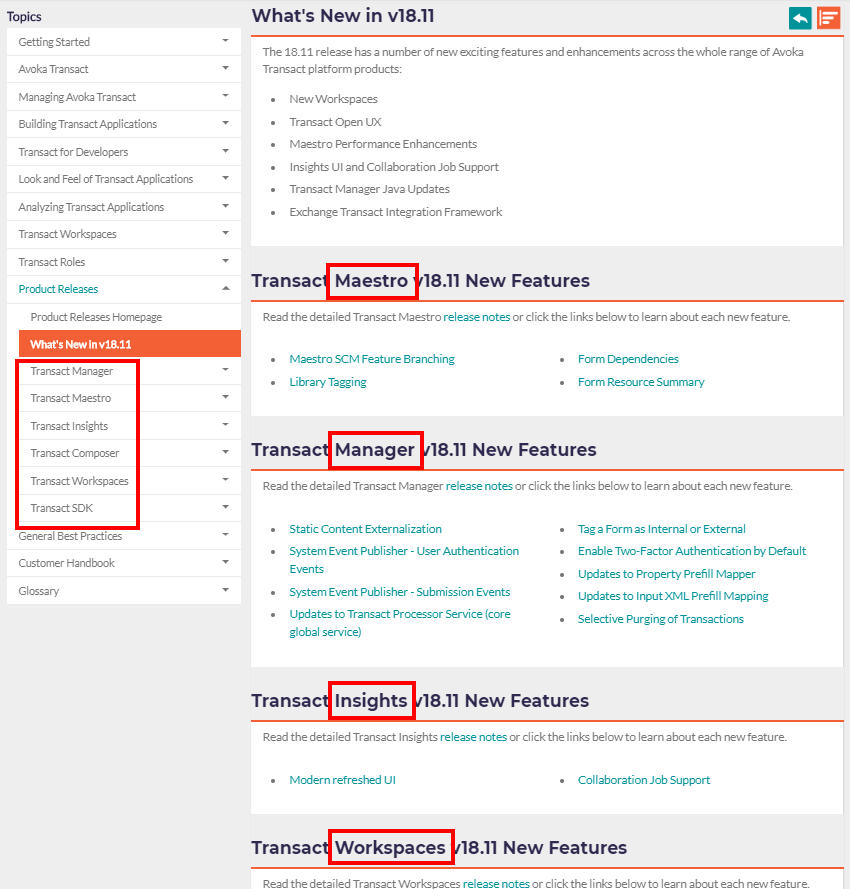 Release Notes
For information on the latest product releases, you can view the release notes on the Community and Documentation websites:
By navigating to the 'Release Notes' tab on the Main Menu bar at the top of the Community website page:

        2. At the bottom of the main page of the Documentation website or from the main menu bar at the top of page: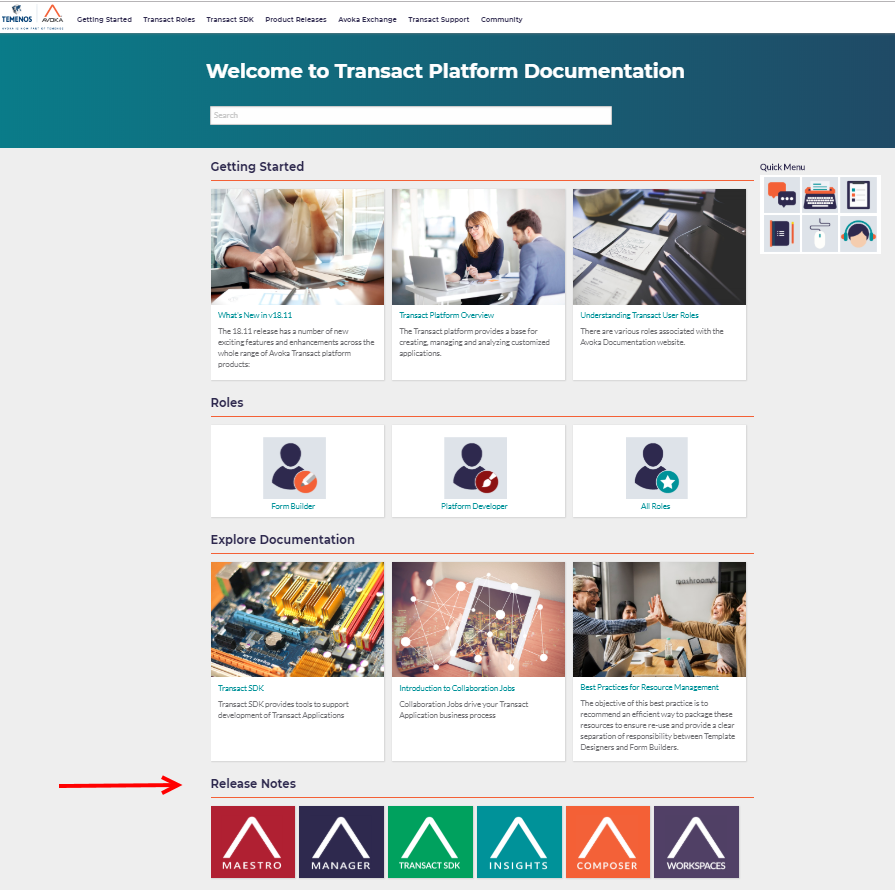 What's New Videos
Video content showcasing the latest Transact Platform release can often be found within the Community website Announcement stream and within the product documentation. Two recent videos that can be found in this location are:
Additional Transact video's can be found at: How-to-videos.