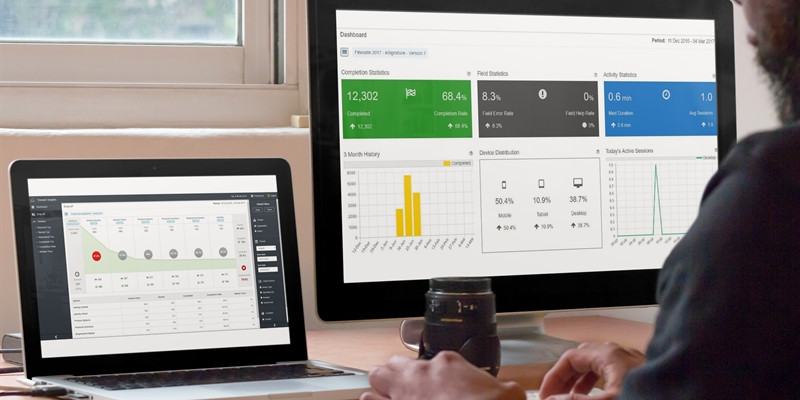 For those that are not familiar with the various Avoka products, Avoka's Transact Insights is a purpose-built turnkey analytics system that provides deep insights into the Customer journeys designed on the Avoka Transact platform. It enables data-driven optimization to build better customer journeys and reduce abandonment in the last mile of the on-boarding process. It is a key offering from Avoka that enables continuous improvement by closing the Design-Transact-Optimize cycle, so that businesses can be agile and responsive to changes in the market and consumer behavior.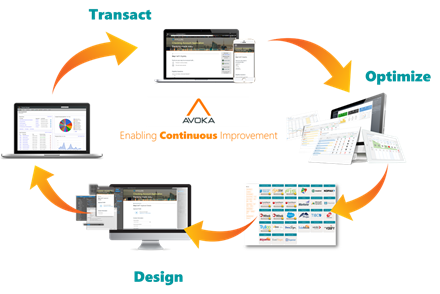 Why Insights is so important to our customers
Businesses spend massive amounts of money on attracting users from SEO and SEM to Email marketing and web content optimization and personalization. Avoka plays a key role in the last mile of that acquisition and onboarding process. Optimizing this last mile of the journey not only provides better conversion from prospects/leads to customers, but also yields better ROI on the upstream investments.
Insights capabilities
Insights provides a variety of features that help businesses understand the on-boarding performance of an Application, and then dive into behavioral insights to identify abandonment hot-spots, design flaws and problematic fields. Using this information, customers can then optimize the application and the overall on-boarding experience to reduce those abandonments and drive conversion. Note that Insights cannot (yet) tell why there is an issue or how to fix it, but it tells where to look in the Application for optimization opportunities that will yield the best ROI.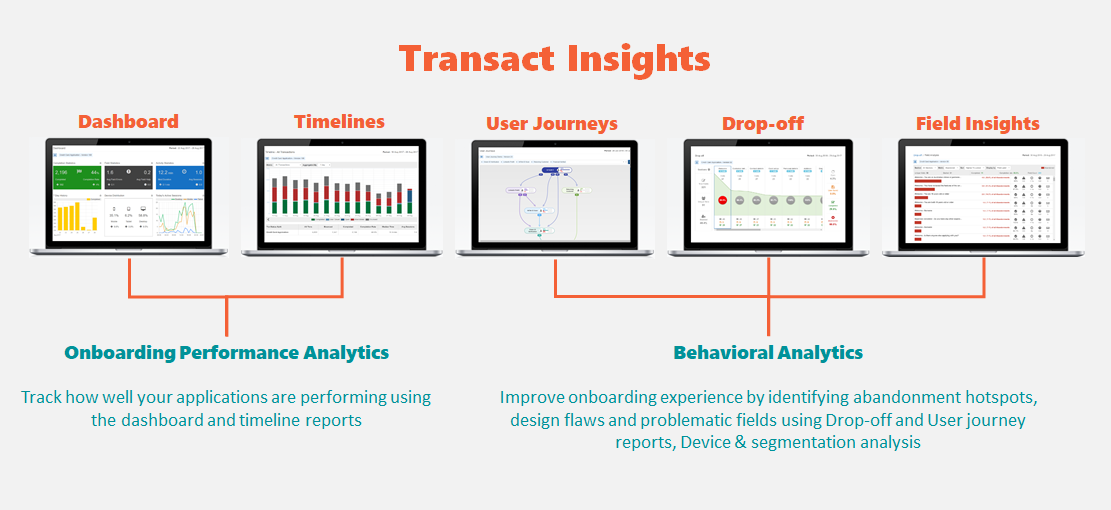 Insights views can be broadly classified as two kinds based on their purpose:
On-boarding performance analytics – provide insights that determine the success of a Transact Application or a set of Transact Applications deployed on Avoka platform. They present key metrics like Bounce, Abandonment and Completion rate, Transaction status counts as well as their variation over time. They also present the source of the traffic including device, browser, operating system, screen size and the location from where users are interacting with the application.
Behavioral analytics – provide in-depth analysis which assists in answering questions such as, how are users engaging with the applications? What journey paths have the most abandonments? What user segments are most likely to convert? What impact does an Avoka exchange component has on completion rate? Which sections and fields take more time to complete, which ones have more errors? Where do users abandon the most? and so on..
These fine-grained metrics assist in identifying key optimization opportunities to:
Reduce the effort to complete an application
Improve the UX/CX of the on-boarding process
and ultimately to drive conversion
These insights are presented in with the following views:
Dashboard – High-level overview of Application performance with key metrics on completion, device distribution, completion times and completion history.
Timeline – Trend of Application statuses over a selected period. In addition, you may aggregate the data at various levels and split the data by device type, browser, application version and other options.
Drop-off & Field Insights – Behavioral analytics capturing key insights on user interaction with the application. It includes section and field level metrics that assist in identifying abandonment hotspots, problematic fields and design flaws.
User Journeys – Presents all the paths users have taken to complete the application. It helps in identifying paths that have more traffic, take more time to complete, and that have high abandonment.
Also, you can slice-and-dice data by segmenting users at each milestone to reveal segment specific insights on the on-boarding performance. This allows businesses to focus on optimizing journeys specific to a user segment who are important to the business but are not converting.
Insights is built with the capability of extracting presented data to a CSV file. This helps businesses to perform custom and in-depth analysis needed to reveal insights on issues specific to the business and the context of the Application. Some of our customers have also used exported data for offline reporting and in some cases as point-in-time snapshots to do comparative analysis.
If you are interested in knowing more about Insights, send an email to the This email address is being protected from spambots. You need JavaScript enabled to view it. for a demo or access to our demo server. You can also checkout Insights documentation in the Avoka knowledge base site for more details.